The Not-So-Exciting Urban Environment
October 30, 2021
Going through downtown, I couldn't believe my eyes when I spotted this billboard outside the former Gord's Place restaurant. You know, the restaurant that, up until recently, when they boarded up the doorways, provided shelter and accommodations for many a community resident bum.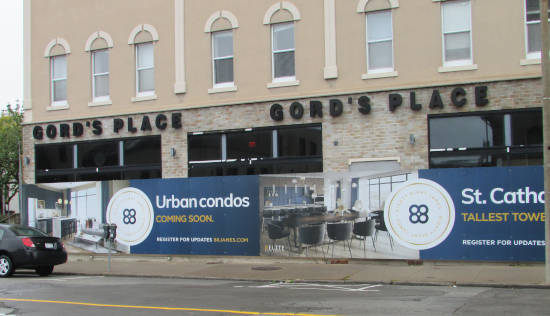 According to the developer's website, the tallest tower to grace the city will be a striking new residence that will offer affordable condo living where residents can enjoy sleek and stylish living in a location that offers an exciting urban environment boasting boutiques, culture, cafes, entertainment, events and more just outside your door.
Well, if watching community residents bums parade by is your thing, then this certainly would qualify as an "exciting urban environment." After all, who wouldn't want to watch the daily foragings of these pillars of society at the public library lavatory next door? They would make such good neighbors, too.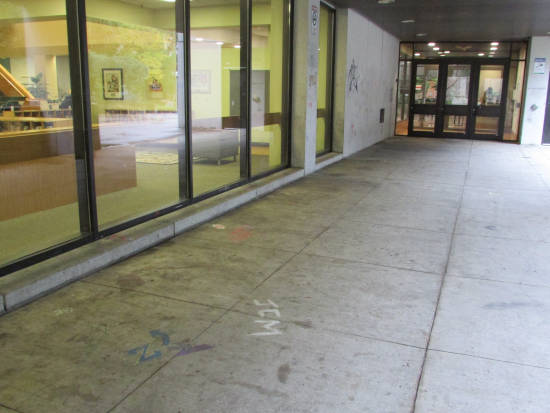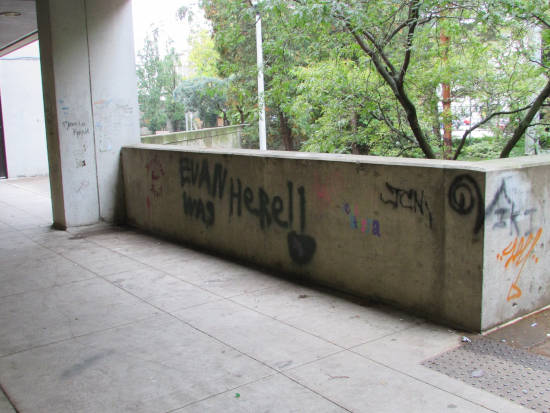 See how they take good such care of the place they call home? Why, I think it's been weeks since they've broken a window. Heck, there wasn't even any trash around. What more could you ask for? And all the fabulous street art that some call graffiti only adds to the vibe of the downtown core. Those artists really are talented and people don't realize how lucky we are to have so many of them in our city.
But don't worry if you're not lucky enough to get a view of the library lavatory. There's plenty more "entertainment" to be had over at the Tim Hortons at the other end of the block and at the courtyard across the street.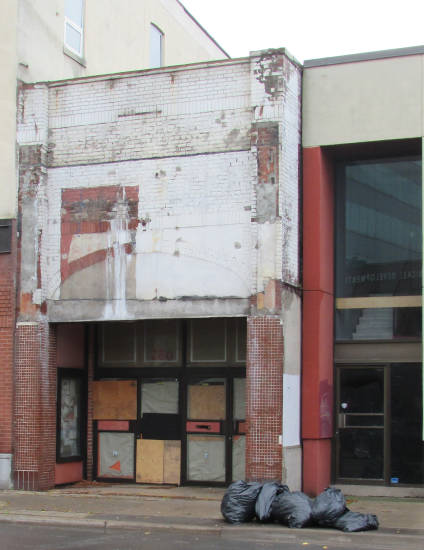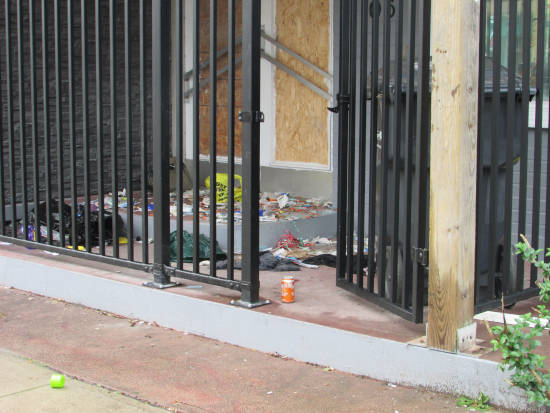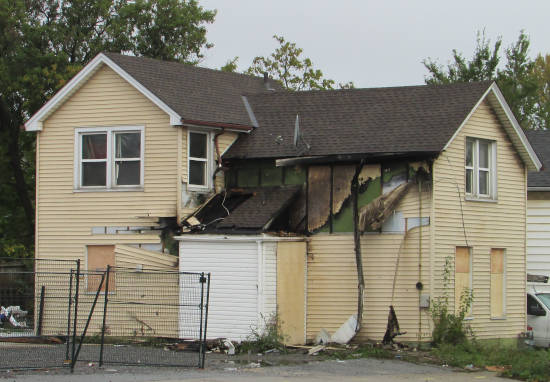 Regardless of where your unit would face, you're virtually guaranteed stunning vistas like these from your window. And if that isn't enough, the proximity to the bus station is another factor that will surely draw even more interest from prospective residents and real estate investors. Just a few steps away from your door is the bus that will take you to Niagara Fall: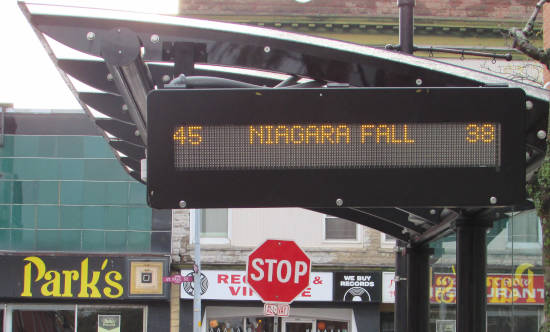 Also among your neighbors would be concerned community leaders who look out for those battling substance abuse. Those who spout off how getting "them" off the stuff would save even more lives just don't know the real issues surrounding poverty and addiction.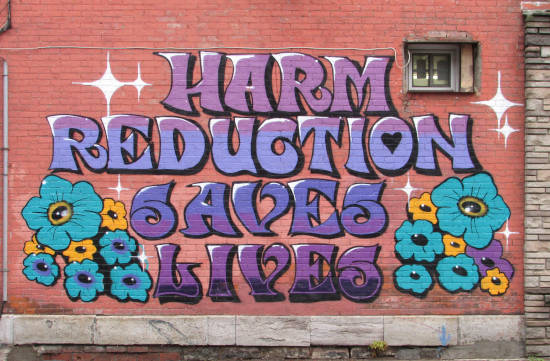 Call your realtor and get your deposit in now. Don't miss out. This is your once in a lifetime opportunity to live right in the heart of the city.
Or not.