Meet & Greet with PPC Candidate Rebecca Hahn
September 13, 2021
Takeaways from the meet & greet with St. Catharines PPC candidate Rebecca Hahn: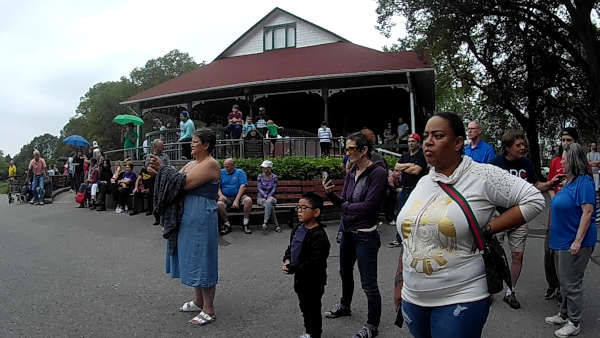 1. Prior to the event, someone in a black pickup with a "(expletive) Trudeau" flag flying from the back was circling the downtown area.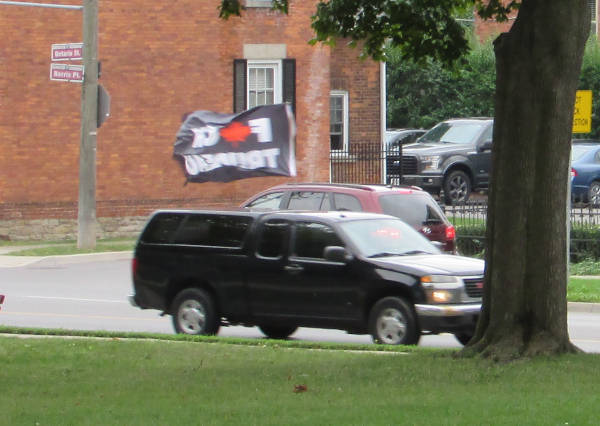 2. There was a larger gathering at Montebello Park than there was at Krystina Waler's campaign launch three weeks earlier. That in spite of the fact that the party they were there to support has much more limited funds at its disposal to get the word out and is being ignored by the mainstream media. And this wasn't just spillover from foot traffic downtown. The rest of the core area was like a ghost town. Support for the PPC is growing. This party is not going away.
3. Among those in attendance was someone with a "Make Trudeau a drama teacher again" hat.
4. It was a much more diverse group than I expected. Young and old. Black and white. The principles of freedom and liberty are color-blind.
5. Apparently Rebecca is one of many, including me, who have been blocked by Chris Bittle on social media. Don't engage with anyone who disagrees with you. Just block them. And then cry about how you're being attacked and play the victim card. The Liberal way.
6. I was disappointed to hear her speak of our supposed "need" for immigrants. This is a narrative I don't buy into. I'm not opposed to immigration. But I do oppose immigration that does not benefit Canada.
7. During her speech, she mentioned some "hit piece" written by city councilor Karrie "Lenin is my hero" Porter. I would take that as a badge of honor.
8. Also during her speech, someone yelled "Go (expletive) yourself!" and flipped us the bird as he drove by on Ontario Street. One woman in the crowd replied, "The feeling is mutual," while Rebecca and a few others said "We love you too." But there were many more honks of support.
9. Rebecca spoke about putting Canada first, yet she admitted sponsoring children in Jamaica. Try practicing what you preach and support worthy charitable endeavors right here at home.
10. While the PPC might be the most libertarian of the mainstream federal parties, they still feel that the role of government is to help people. I believe in the principle that the sole functions of government are to administer justice and defend the country.
11. Rebecca is clearly not a seasoned politician or public speaker, but I give her credit for stepping forward. She is feisty, has some substance behind her and is a major step up from the candidate who ran for the PPC in the last election.
12. Unlike Krystina Waler, Rebecca chose not to wear her nightshirt to a major political event.
13. You can watch most of Rebecca's speech here: