On the Road – Discarded Goodies, Cat Food, Puppy Love and More
June 23, 2021
Highlights and lowlights from another visit to Welland: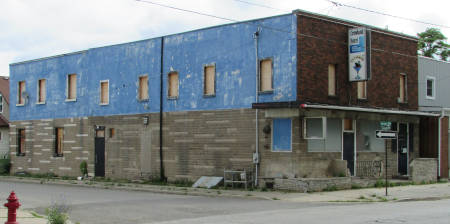 1. Something for everyone in Welland . . .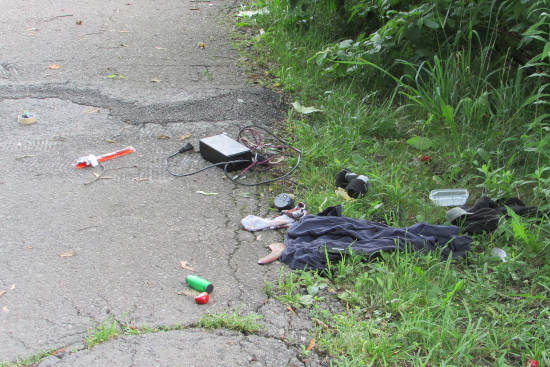 2. Spotted on Ontario Road was someone driving a pickup with a trailer in tow. There was nothing otherwise unusual about it. He was driving at a regular speed. The trailer wasn't exceptionally large. But he had his four-way flashers on the whole time.
3. Did you know there's a Commercial Street in Welland? I found it exceptionally odd in light of how little commerce there is in the city.
4. I didn't know Welland was for sale. Or that anyone would want to buy it.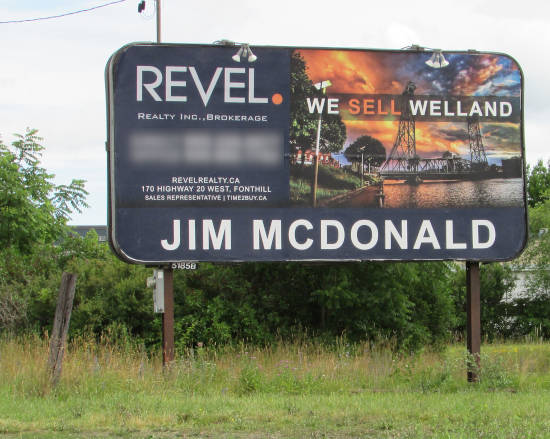 5. Spray-painted on the garage door is the likely value of the property in pennies: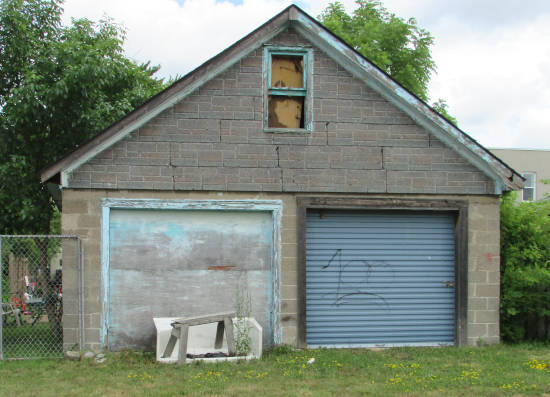 6. Walking through Merritt Park was a woman with a dog. The dog stopped to take a dump. And she picked up after the dog. Once again, I knew I wasn't in Winnipeg.
7. Also in Merritt Park was an older guy. He looked lost. Not directionally lost. Mentally lost. He went to sit down on a bench. He recoiled at the half-eaten tin of cat food left there, but he still sat down anyway. After a few minutes blankly gazing out at the recreational canal, he got up and moved on. And as he walked past me, I noticed he was toting a bag from a cannabis store. Which likely explained the "mentally lost" look.
8. As this was going on, a cyclist went by. He looked normal, but it was obvious he was a Welland resident since he had tattoos up and down his arms in compliance with the unwritten civic bylaw requiring at least one.
9. Later, I spotted another cyclist. She had a shiny pink bike and was wearing a black hoodie with a slogan printed on it proclaiming her love of vodka. Yet she failed to show the same affection for her own safety as she wasn't wearing a helmet.
10. There was a young couple perched outside the Welland Library. They looked so much in love. Not with each other. But with their two small dogs.
11. On my return trip, one cyclist was blasting rap music from his phone and another had parked alongside the canal and was strumming his guitar. Closer to home were a couple of other cyclists who had stopped for a break. One of them was talking about how he had to break up some walls.
12. Dear City of St. Catharines employee: Instead of complaining about cyclists not using their bells when you blindly back up and block the entire trail, a world-class cycling trail that is the equivalent of an Interstate highway for two-wheeled travelers, consider being more aware of your surroundings. It is the equivalent of backing out onto the QEW and bitching about cars not honking.