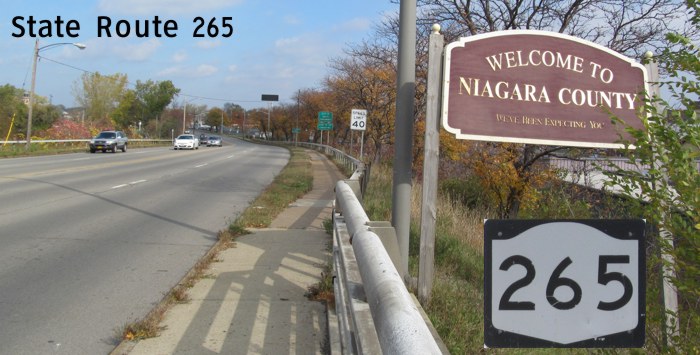 Northern Terminus: Junction of NY 104 in Lewiston.

Southern Terminus: Junction of NY 266/NY 198 in Buffalo.

Click here to show the route.
Images of NY 265:
© Curtis Walker. All rights reserved. All pictures used on this site are the property of the respective photographers and are used by permission. No picture may be used without the consent of the respective photographer.

All pictures taken by Curtis Walker unless otherwise noted.