Voices of the Jets
The following are the men who were the Voices of the Jets during the team's existence. Many of us remember them as we listened to the games, as it was rare that a game was ever televised. It was a Jets fan's only way, aside from actually attending games, of following the team.
---
Ken Nicolson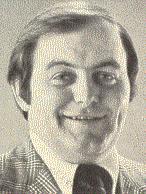 Ken "Friar" Nicolson was the original voice of the Jets. His voice became synonymous with the Jets from day one and remains an enduring symbol of the team which many fans remember to this day. He was a native of Thunder Bay, Ontario, and was the voice of the London Knights of the OHA before coming to Winnipeg.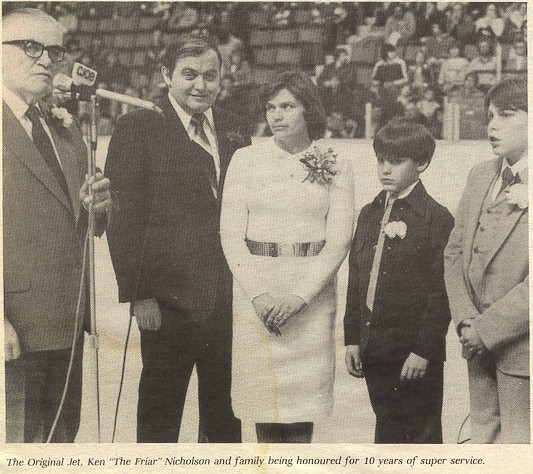 ---
Curt Keilback

Curt Keilback joined the Jets for the 1979-80 season, their first in the NHL. He was first a color commentator, then began doing the play-by-play along with Ken Nicolson in the broadcast booth. One of the very best in the business at what he does, and sadly for Jets fans, he left after the 1993-94 as a result of a dispute with CJOB. However, he continued to do television work while in exile, then moved with the team to Arizona to become the first voice of the Arizona Screaming Weasels. He is a native of Brandon, Manitoba, who started out as the voice of the Regina Pats of the WHL, then went on to do television work in Yorkton before coming to Winnipeg.
---
Kelly Moore

Kelly Moore became the voice of the Jets for their final two seasons, starting with the lockout season of 1995. Following Keilback's departure, much to the dismay of many Jets fans to this day, an extensive search including an ad in the Hockey News resulted in Kelly Moore. Born in Burnaby, British Columbia, he came to Winnipeg after doing play-by-play of the Kamloops Blazers of the WHL. Though he is known for his meticulous preparation, he was once told that he'd be better suited for a career in hotel management. Many Jets and Manitoba Fighting Moose fans would agree with that assessment. He got much too involved in every detail and left listeners wondering about the overall feel of the game. After the Jets left, he continued to work for CJOB doing play-by-play for the Manitoba Fighting Moose.