Vegas Nite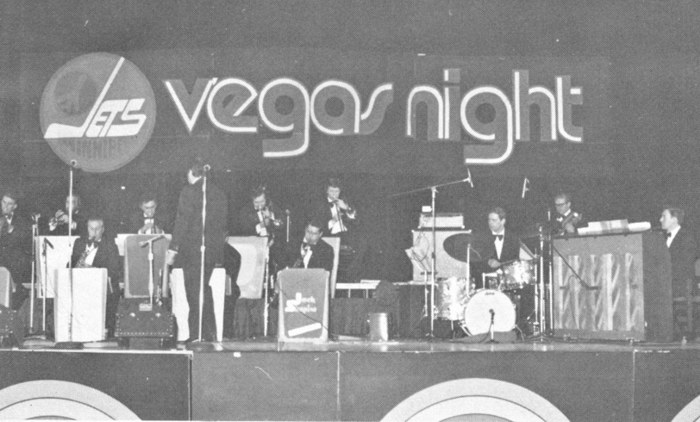 Gambling, entertainment, dancing, prizes. A night on the town.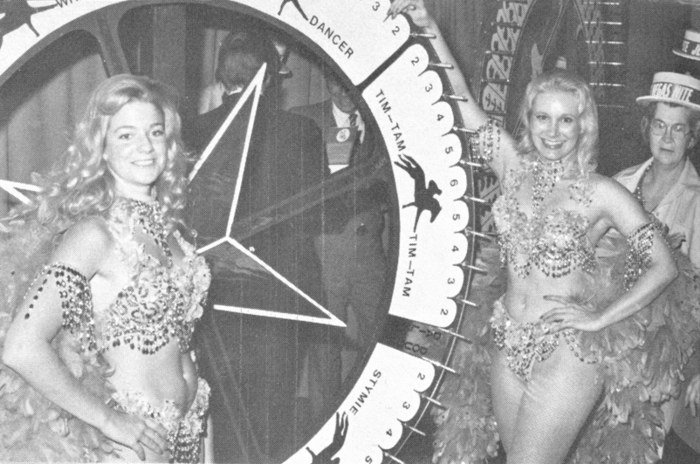 That was the theme of "Vegas Nite," the big mid-season fundraising event held by the Jets while under community ownership in the 1970's.
A $12.00 ticket bought a night of dancing, entertainment, gambling, and a chance to win a bevy of prizes that included a trip to Las Vegas, a car, Jets' season tickets, a 14' aluminum boat, a stereo system, a snow blower, a diamond ring, a color TV, along with door prizes galore.
"Be a sport and support the Jets," was the slogan and fans did just that, filling the Winnipeg Covention Center. The wildly successful extravaganza brought in much-needed funds that helped the Jets through their best years on the ice. Many people today forget that even when Jets' fans packed the Arena to see one of the best teams in pro hockey, it was only through events such as Vegas Nite that the team was able to remain financially solvent until they ran out of money in 1978.
Vegas Nite lasted for only two years, but it will forever remain part of Jets' folklore.