Infamous Names in Jets History
Winnipeg fans saw many star-quality players suit up for the Jets. Bobby Hull. Anders Hedberg. Joe Daley. Dale Hawerchuk. The list goes on. They left us with memories that won't soon be forgotten.
But then there were others. Infamous figures who also left fans with plenty of memories.
Few of them good.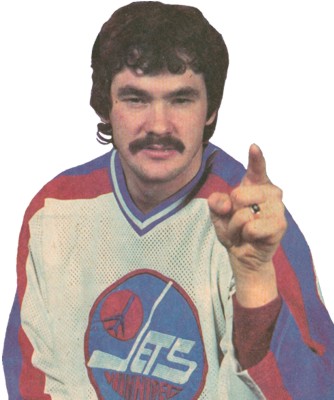 Jimmy Mann arguably heads this list of the most infamous names in Jets history. And yet the reasons behind it weren't his fault. It's not his fault that John Ferguson passed on numerous future stars in the 1979 draft to take him. He was just doing what Ferguson told him to do. Drop his gloves and fight. Which was pretty much all he did for the Jets.
Ferguson showed tremendous loyalty to him, probably more because he was unwilling to admit what an egregious mistake he had made than because, by all accounts, Mann was a great guy and a great teammate. Which all added up to Mann becoming the poster boy for a failed general manager. And a name that will always bring groans from the faithful.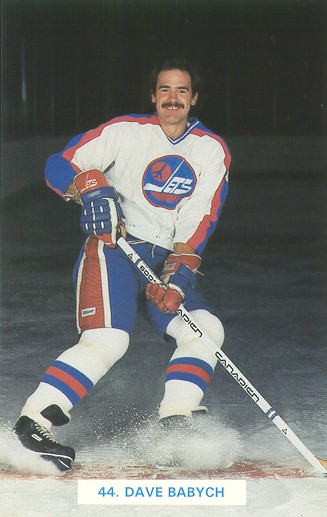 Unlike Mann, Dave Babych, Ferguson's first-round selection one year later, was hardly a bust. He would go on to enjoy a long, successful NHL career. He had the size and skill to dominate, but he failed to develop into the star-quality player Ferguson envisioned he would surely become. That failure to realize his full potential frustrated everyone, no more so than Ferguson.
Eventually, Ferguson decided that enough was enough. In November 1985, with his team struggling, he pulled the trigger on a trade that would haunt him to his dying day. He shocked everyone by sending Babych to Hartford for Ray Neufeld.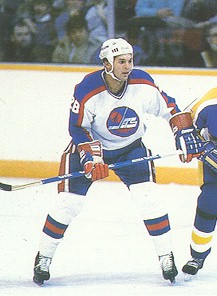 Acquired for a player once thought to be untouchable, Ray Neufeld would prove to be another infamous figure in Jets history. He was one of those "big, thumping wingers" Ferguson coveted, though he had little scoring touch and his career flamed out much faster than the player he was traded for.
In fairness, Neufeld really didn't do anything wrong in Winnipeg. He was just being Ray Neufeld. It just happened that Neufeld wasn't nearly as good as Babych. Rightly or wrongly, that was seriously held against him. He was put in an impossible situation and no one was more relieved than Neufeld when he was eventually traded to Boston.

Don't feel bad if you don't remember Ron Loustel. Heck, most Jets fans only wish they could forget the nine-win 1980-81 season during which Loustel got his one and only NHL start. After getting the call-up from the junior ranks, the poor kid was promptly thrown to the wolves one dreary night against Vancouver and yielded 10 goals. It was one of perhaps the lowest points during that year and symbolized an absolutely miserable season.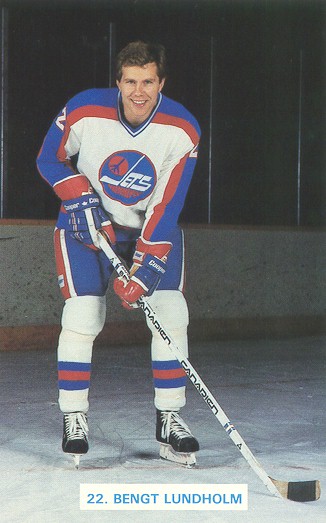 During their history, the Jets were privileged to have many stars from Sweden. They thought that Bengt Lundholm would become one of those stars. They had drafted him when they were in the WHA and finally got him to come over when they joined the NHL. He was a slick skater and had great skills with the puck.
The problem came when it was time to shoot.
Because he wouldn't.
Time and again, even when faced with a glorious scoring opportunity staring him in the face, he would opt to pass to a teammate rather than shoot.
Few players during his time drew more groans from fans than Lundholm.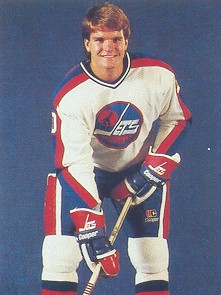 There was a time when Andrew McBain was one of Ferguson's most highly prized draft choices. Leading up to the 1983 draft, Ferguson had his eye squarely on the big winger who he envisioned would become a dominant force alongside centerman Dale Hawerchuk.
However, things didn't exactly go according to plan.
McBain had all the skills. He got plenty of chances to show what he could do. But he just never applied himself. And by his own admission, he would do nothing to earn his employer's respect.
It all added up to a largely wasted career and more heartache for the battered faithful in the stands.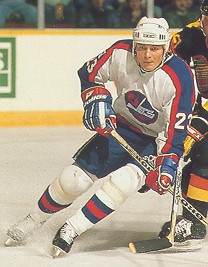 No list such as this one would be complete without mentioning Hannu Jarvenpaa. Taken low in the 1986 draft, Jarvenpaa burst on the scene with a four-goal performance against Minnesota during the exhibition season. Everyone thought he would become the next great star.
But sadly, things didn't quite work out that way.
His rookie season ended prematurely at the hands of noted knee-wrecker Craig Muni. Fortunately, he was able to come back from the injury, though he would score only 10 more goals over the next two seasons.
His was another case of high expectations that never materialized.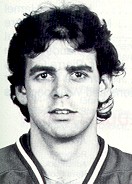 In the summer of 1986, John Ferguson was in a dilemma. He needed goaltending. Backstopped by the duo of Brian Hayward and hot prospect Marc Behrend, the Jets had a record-setting season in 1984-85. But the following year, everything went sour, including the once-ballyhooed tandem in goal.
His answer was to trade Hayward to Montreal, his favorite trading partner, for Steve Penney.
Penney had burst onto the scene in Montreal with a stellar run during the 1984 playoffs, but like Hayward, had fallen out of favor. Ferguson figured Penney could get the magic back in Winnipeg.
But he couldn't.
The Jets gave him chances. They wanted him to be the man between the pipes.
Instead, he spent most of his time with the Jets' organization in the minors.
He was done.
Hayward, meanwhile, rebounded and went on to post some decent numbers with Montreal over the next four years.
It was another trade Ferguson would live to regret.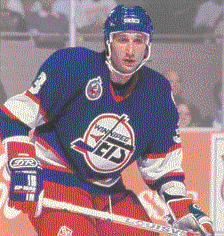 Hot to stock the roster with as many Russians as he could, Mike Smith took defenseman Sergei Bautin with the 17th overall pick in the 1992 draft. Smith touted him as the "Jack Tatum of Soviet hockey," in reference to the feared hitman who patrolled the defensive backfield for the Oakland Raiders dubbed "The Assassin."
But Bautin would hardly inspire fear in his opponents. In fact, he probably inspired more fear from his own teammates and faithful Jets fans.
In the end, he became the poster boy for Smith's failed regime and his drafting strategy.