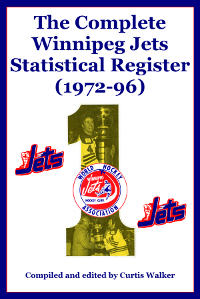 This is the complete statistical reference guide for the Winnipeg Jets (1972-96), covering the team's seven years in the World Hockey Association and subsequent 17 years in the National Hockey League. Included are game results, scoring and goaltending statistics, individual and team records, selected game summaries and a detailed player register.

To purchase (paperback only), please click here.

(In Canada use amazon.ca).