Welcome!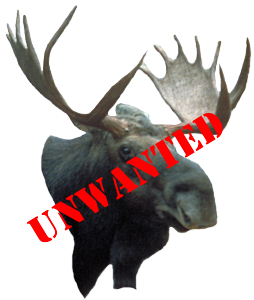 Welcome, or more appropriately, welcome back.
Some of you may remember the predecessor to this site that existed between 1996 and 2003 when the "Fighting" Moose were still alive and comatose playing, and fighting, in the late, great International Hockey League.
Even though the 56-year-old IHL has long since gone into the history books, one of the most colorful and interesting eras of pro hockey still lives on in the hearts and minds of those few who saw it.
Feel free to browse around and enjoy a look back in time. Be sure to also check out the book that gives a behind-the-scenes look at minor-league hockey featuring pro hockey's most unwanted team.
-- Curtis Walker (curtis -at- curtiswalker.com)
"I had fun. I enjoyed myself. If I got free tickets, I'd go again," Anonymous, after attending his first and only Moose game on a free ticket.